Wedding Shoe Wednesday!
A girl can never have too many shoes, especially when it comes to her wedding day! These delicate Kate Spade Fanna flats are perfect for the bride who wants to dance the night away (or avoid being taller than the groom.)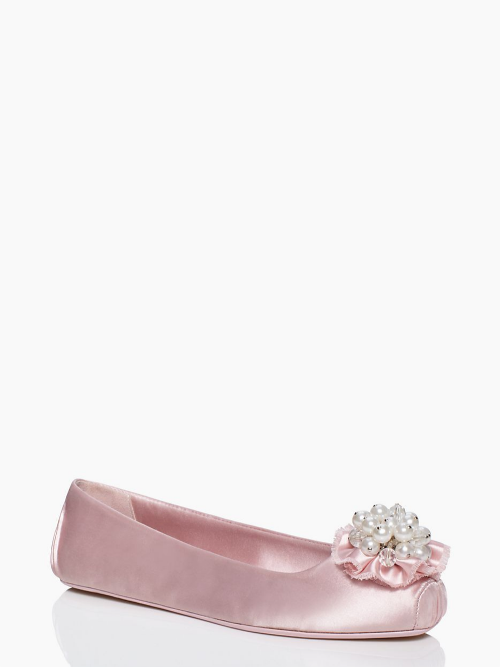 They are available in three equally fabulous colors, ivory, cobalt, and baby pink. The best part about these flats is that you can definitely wear them again.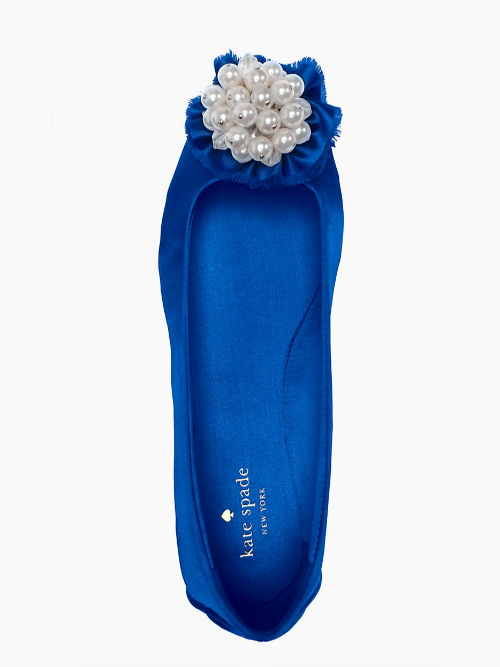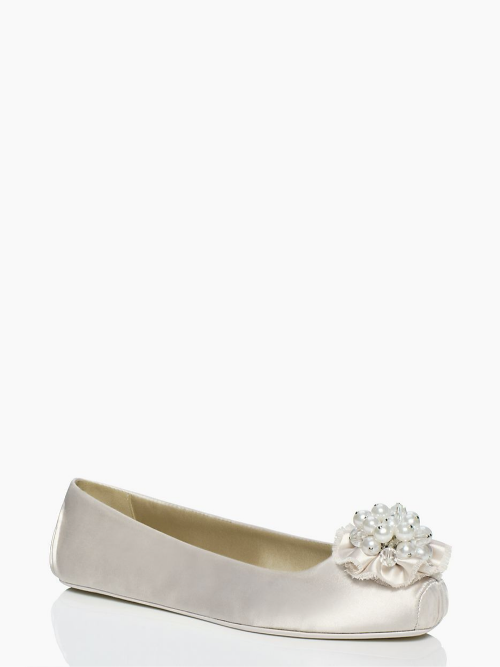 Are you totally loving that they look like ballet shoes, because we are!