Wedding Shoe Wednesday
We know that not all brides want to walk down the aisle in 4 inch heels. That's why today's edition of Wedding Shoe Wednesday features a shoe that adds a bit of height while taking it easy on your feet.
—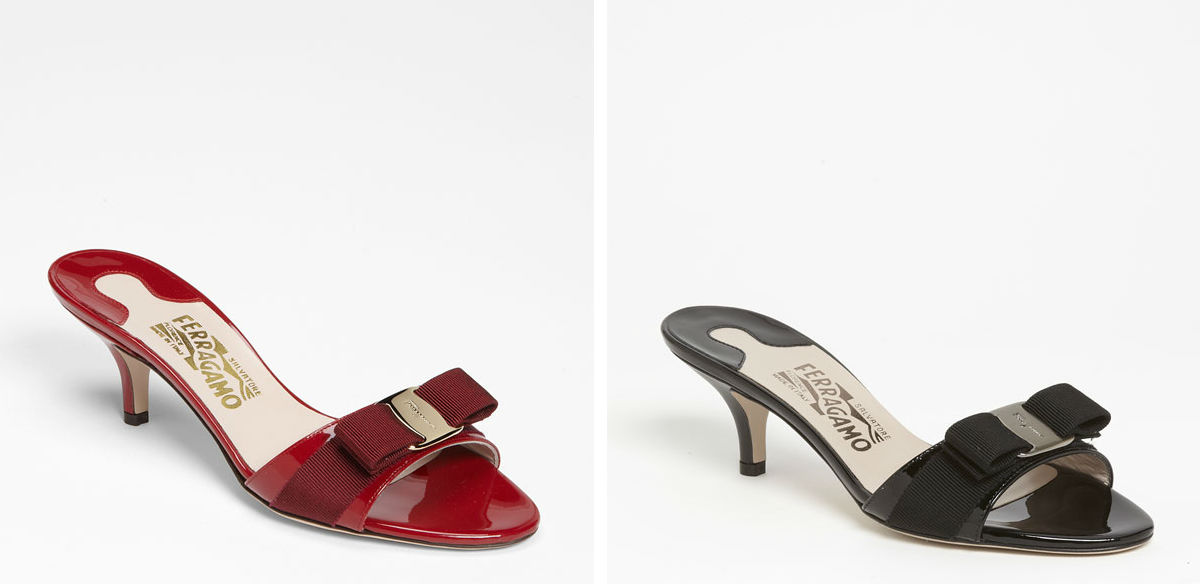 Salvatore Ferragamo's 'Glory' Bow Trim Sandal is perfect for every season. Choose from magenta, black, and red to match your wedding day look. The kitten heel on this patent leather shoe provides comfort from the moment you walk down the aisle to the last dance of the night. A simple ribbon bow polishes off this simple, yet sophisticated shoe.
—