We do love all of our gowns here at Ready or Knot.  And with our recent addition of two more fabulous designers – we have even more gorgeous gowns.  One small problem — we do not have unlimited room to showcase all of these amazing designer gowns.  As a result, we have a rare opportunity for you, as we must to let go of some amazing designer gowns during our Ready or Knot Sample Sale.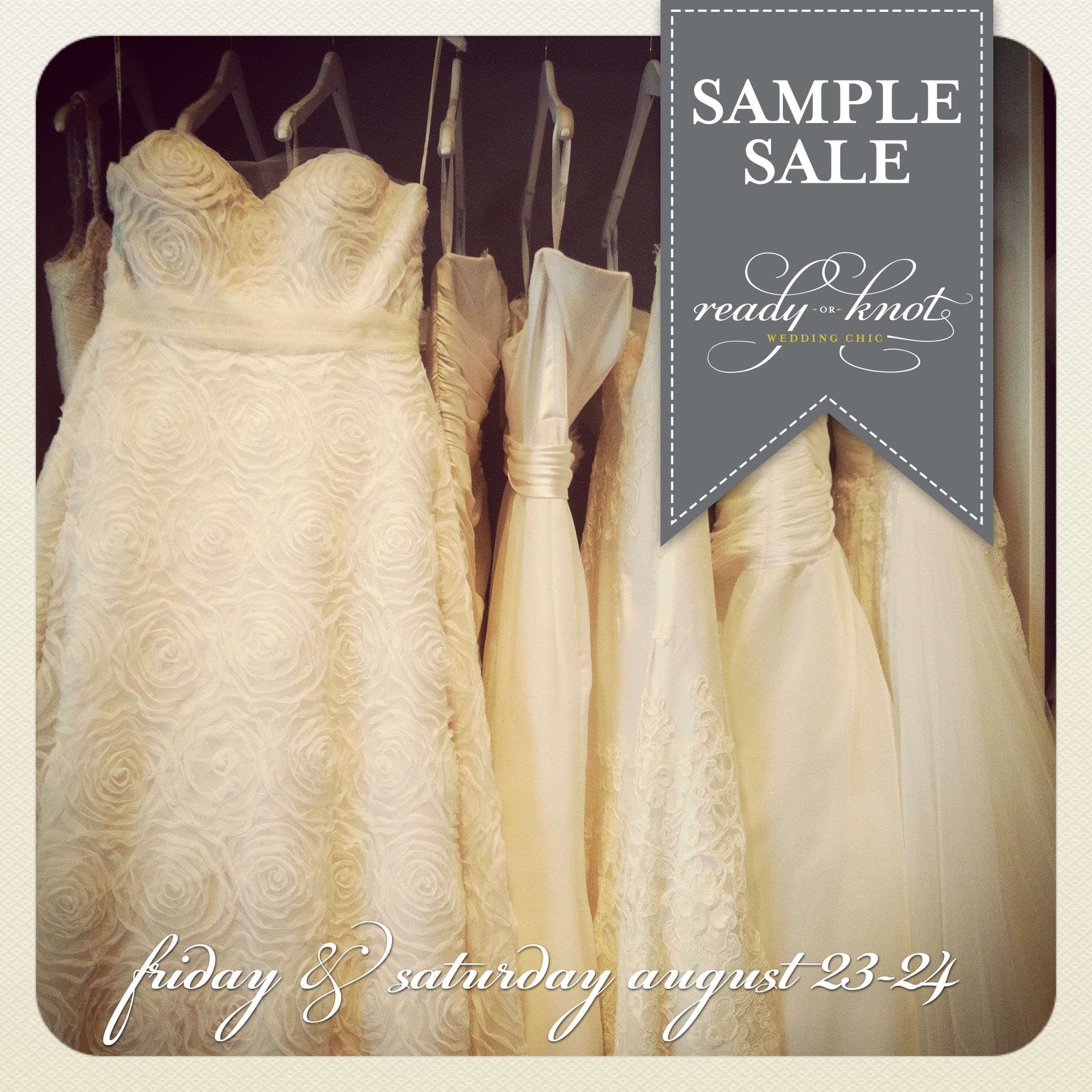 Find the dress of your dreams at a fraction of the price at our two-day-only sample sale on Friday & Saturday, August 23-24th.  It is by appointment only so book early to get your choice of amazing sample wedding dress!
A sample sale is a fantastic opportunity to score a designer dress at an amazing price but the process and appointment is much different that the normal Ready or Knot experience. Here are a few tips:
1.  During our normal appointments the bride and her party have the boutique to herself and it is a relaxed atmosphere.  If you don't like crowds, waiting, or making quick decisions, we recommend setting up a normal appointment.
2.  Experienced shoppers only.  Sample sales are great for brides who have tried on gowns before, know what silhouettes and fabrics look best on them, and can quickly decide if the gown is "the one".
3.  Core Team.  Bring only the 1 or 2 people whose opinion you value the most and can help you make a quick decision.
4.  Only gowns that are part of the sample sale will be available to try on.  If you see something else that isn't a part of the sale that you'd like to try on, we will gladly set up another appointment for you to try it on.
__
Happy Shopping!