—
Two more new arrivals from La Sposa's 2013 collection popped into the store last week and we couldn't wait to share them. Mulhacen & Mecenas are gorgeous La Sposa gowns with very distinct qualities. Mulhacen is a mermaid fit dress with soutache detailing along the bottom. Mecenas features stones & bead work with an illusion lace top.
—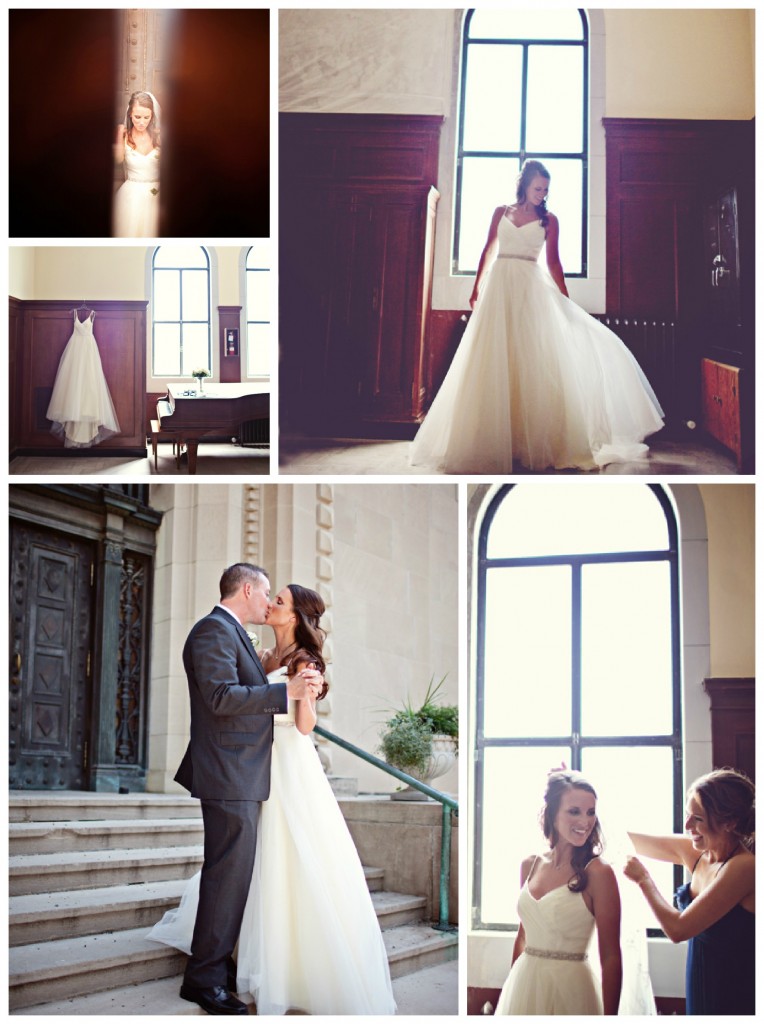 Courtney & Mark's big day was captured by the ever so talented Mona K Photography & Stacy Ideus. St. Cecilia Cathedral was the perfect back drop for our gorgeous bride. Not only did Courtney look stunning in Duchess by Ivy & Aster from Ready or Knot but she also got her Amsale bridesmaid dresses here too! What a great couple and congratulations to them!
—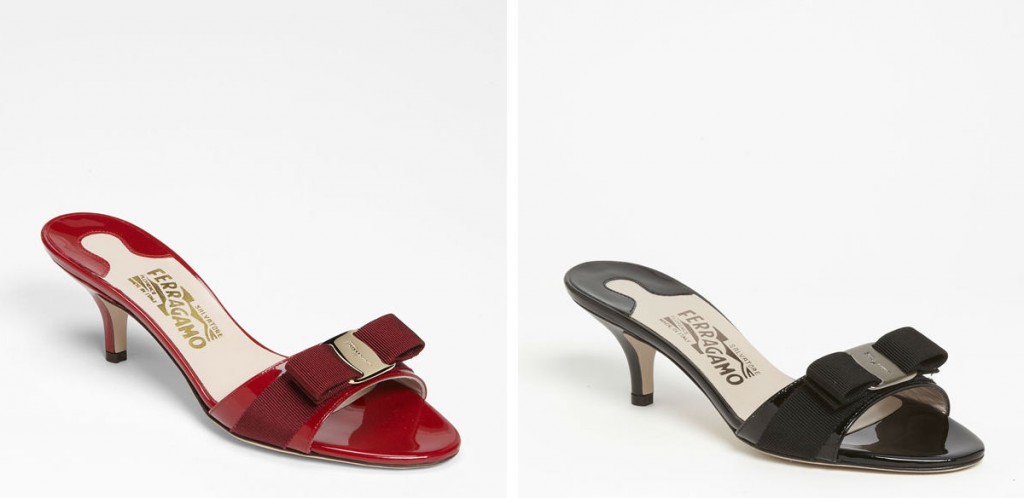 Salvatore Ferragamo's 'Glory' Bow Trim Sandal is perfect for every season. Choose from magenta, black, and red to match your wedding day look. The kitten heel on this patent leather shoe provides comfort from the moment you walk down the aisle to the last dance of the night.
AND…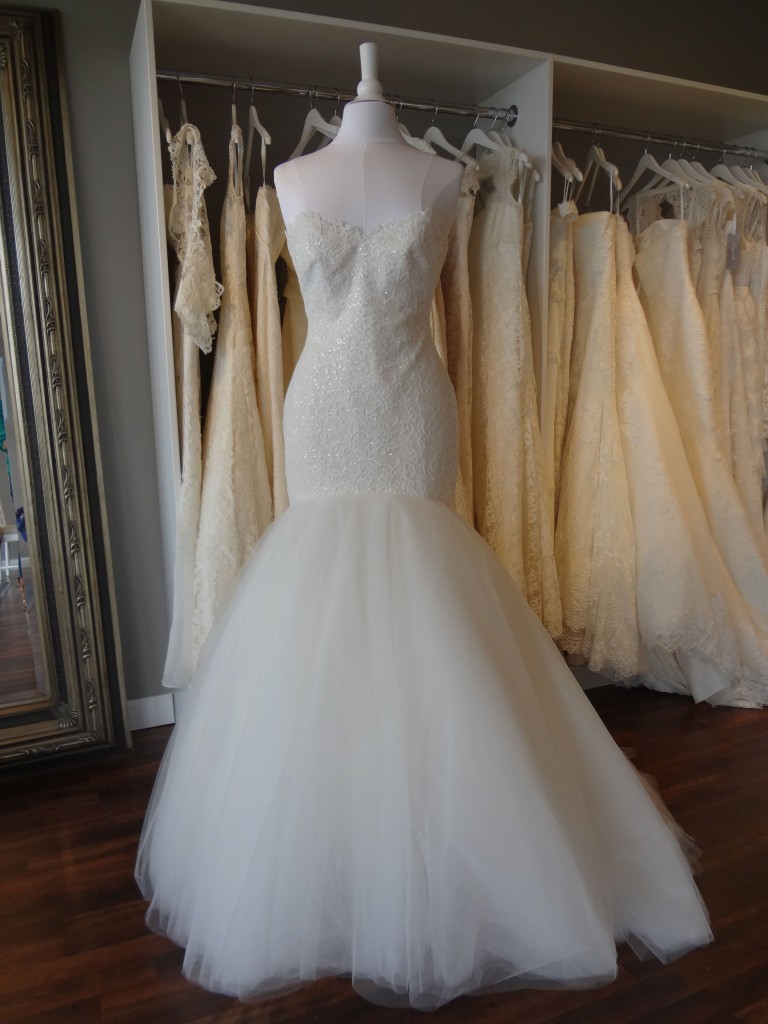 We had a new Legends by Romona Keveza Arrival! Welcome L315 to Ready or Knot. This mermaid style features a crystal lace bodice that pops right into a full ball gown skirt at the knee.
—
It's time to start ordering your bridesmaid dresses for those of you with March-June weddings! We recommend that you order at least 6 months in advance and order them all at the same time. Why you ask? From production (the dresses aren't made in advance) to shipping it takes about that long to get the dresses in (especially with the holidays coming up). You also want to account for enough time to style (jewelry, shoes, etc) and alterations. The order should be placed at the same time to ensure that each dress comes from the same dye lot (trust us color variation makes a difference).
—
We can't contain our excitement because we are leaving for market! Follow us along the way to get inside details and see some sneak peek photos of everything we're seeing! Follow our Facebook page (www.facebook.com/readyorknotweddingchic), Twitter account (@ready_or_knot) and Instagram account (@readyorknot)!
—