—
To capture all the special, intimate, entertaining, and unique moments on your wedding day, you need a photographer who can capture them all. As with all wedding vendors, there are a multitude to choose from at a variety of price points that have their own unique styles. To help you sort through every option, photographer Christine McGuigan is here to help! Check out her great tips & tricks for finding the perfect wedding photographer for you and your husband-to-be!
—
1. Trust your photographer
Your photographer is in charge of documenting some seriously important stuff. You have to trust who you've selected and know in your heart that they're going to do a wonderful job. This is one aspect of your wedding that you can't really just shop for a price – you're also shopping for a person. They should be someone you like and get along with, and someone who you wholeheartedly know you can rely on to do a stellar job. Photographers come with their own unique ideas and visions of how they're going to shoot your wedding. Make sure you're on board with their style and how they work before you book them.
—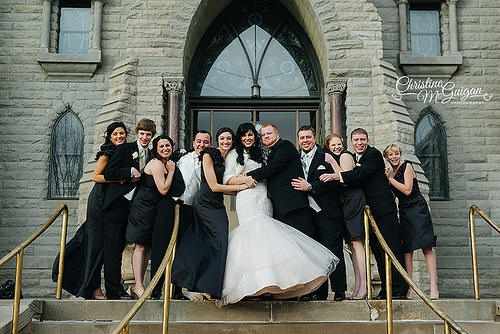 —
2. Plan alone time
Your wedding day is – above all else – about you and your spouse. Make sure you plan time in your schedule to be alone. Let your photographer pick a secluded spot and just duck away and focus on each other. You might laugh, you might cry, you might make-out. Whatever happens, happens. Those are some of my favorite shots from weddings. It gives couples a chance to take a deep breath and recharge together. Plan it around sunset for some extra "boom" in your photos. A bride and groom at sunset on their wedding day? Yes, please.
—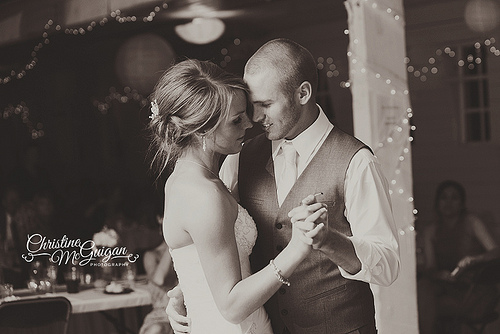 —
Want to get more tips & tricks from Christine? Check out her website for contact information and more great photos!