It's a new month and today we've got brand new wedding tips from a local wedding vendor we have the pleasure of working with at every Hitched Happy Hour! Christine Danderand of Blush Makeup Artistry provides a unique beauty experience for brides on their wedding day.  Years of experience have taught Christine a thing or two about the dos and don'ts of wedding makeup and she was kind enough to share some of her favorite tips and tricks with us.
—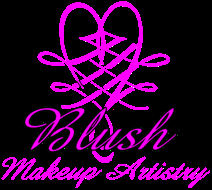 —
1. Be Yourself
When choosing a makeup look for your wedding day, don't stray too far from how you normally wear your makeup. Your wedding pictures will last forever and you don't want to regret going with a "trend" instead of looking just like you.
—
—
2. Take Care of Your Skin
About 6 months before the wedding, consult a skin care specialist for a facial and regular treatments. Go in for your final facial no later than one month before the big day.
—
Want beauty advice specific to your wedding day look? Contact Christine at blushmakeupartistry@cox.net or 402.598.0499.
—
—
—
—
Remember to book your makeup artist early! Most slots fill up extremely fast and you don't want to be stuck searching for someone at the last minute!