There are so many tiny details that go into a wedding. Many of these go unnoticed by busy brides & grooms. That's where we come in! We're sharing one of our favorite, yet small, wedding details with you.
Did you know…
The men's pocket squares should not match the tie. Instead it should look casual; almost accidental. Originally pocket squares were handkerchiefs stored in a jacket pocket just in case. Make your pocket square feel this way with a solid color or simple pattern that compliments, but does not match the tie.

That's not all! Did you know there are 3 specific ways to wear a pocket square?
The Straight-Edge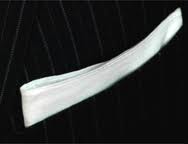 The Triangle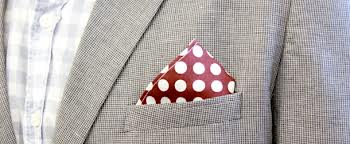 The Puff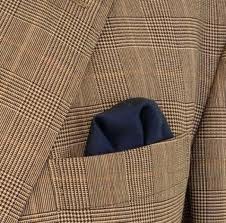 There are many ways to master each fold, including tutorials on YouTube and instructions on various wedding blogs. But whatever you do, do not wrap your pocket square around a piece of cardboard. Not only will it look stiff, but we guarantee that when the cardboard begins to show (and trust us, it will) you'll regret the decision.
This is just one of the many tidbits that all brides and grooms should know. What have you learned during the wedding planning process that you want to share with other brides? Let us know and your tip might be featured on the blog!