Happy Friday brides! If you're like us, you're already missing the warm days of summer. Today, we're bringing you the best selection of fruit-topped cakes to honor the golden days of summer.
Our first cake pairs a white textured cake with fresh strawberries and blueberries. Fruit is a great alternative to traditional flowers on a cake. They're bright and colorful, plus you get to eat them!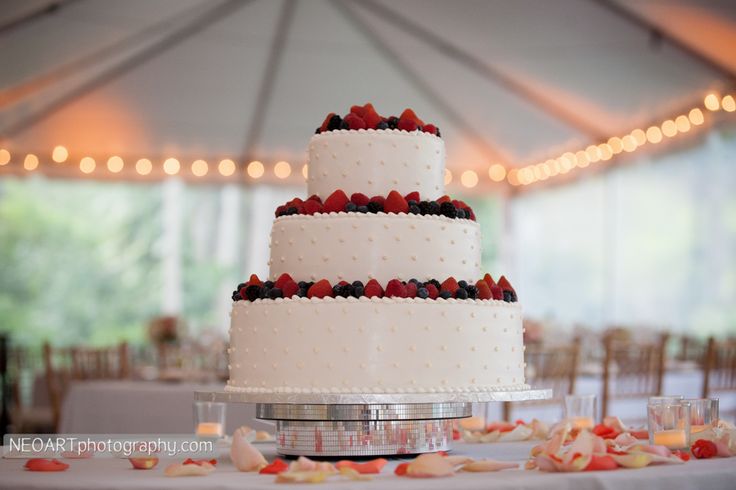 The great thing about a fruit-topped cake is that they can be towering and overflowing with fruit, or they can be understated. This next cake is a simple one-tier, white frosted cake. The placement of the raspberries in a half-moon shape add visual interest to this cake.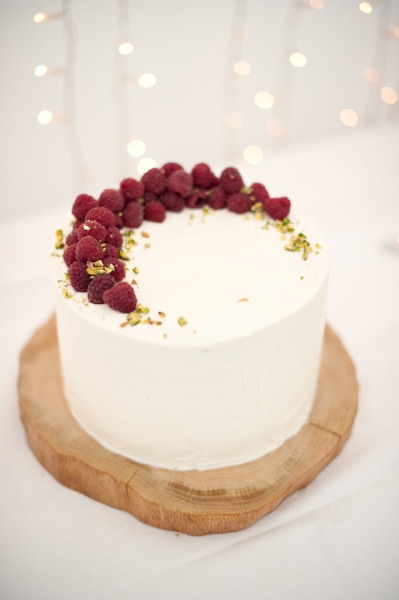 Fruit cakes are best suited for the summer months when fresh produce is available, but they can work any time of the year. The best idea is to pick fruits that are in season. For example, this apple cake would be great for a fall wedding when the fruit is ready for harvest.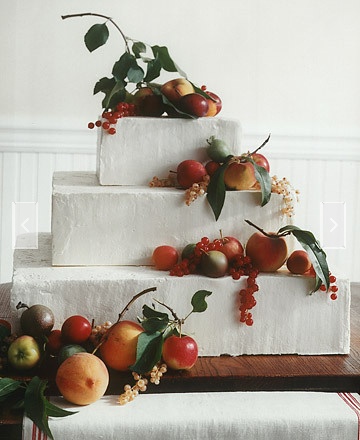 Have fun with these cakes! Think out-of-the-box and try unusual fruits like mulberries and black cherries in the cake below.