There's nothing better than wedding cake…except five days of the most unique, delicious, and inspiring wedding cakes that Pinterest has to offer! So with that being said, let them eat cake!
To begin, we're featuring our favorite textured cakes. Detailed piping transforms a simple white cake into a work of art. Don't feel like you have to use only one texture, either. This cake mixes dots, swirls and a diamond pattern. Sticking with white frosting keeps this cake from looking too busy.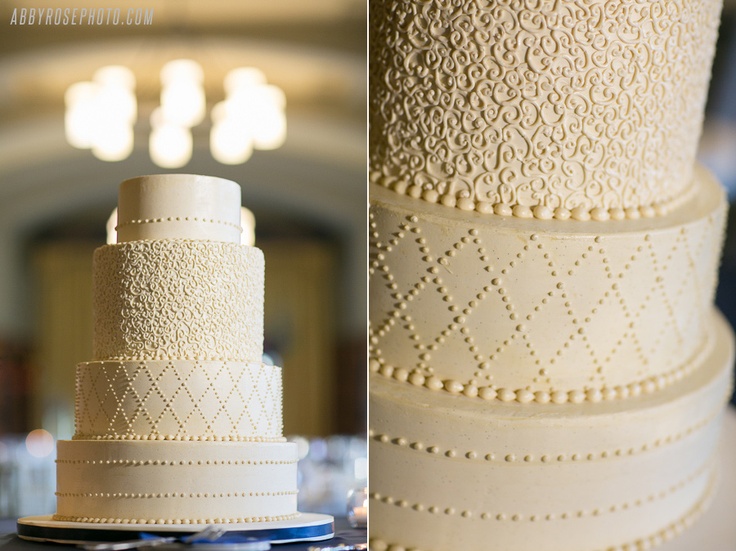 Your dress doesn't need to be the only thing with bling! The gold dots on this cake give it a glamorous feel. We love how the pattern is bold at the top and fades out towards the bottom.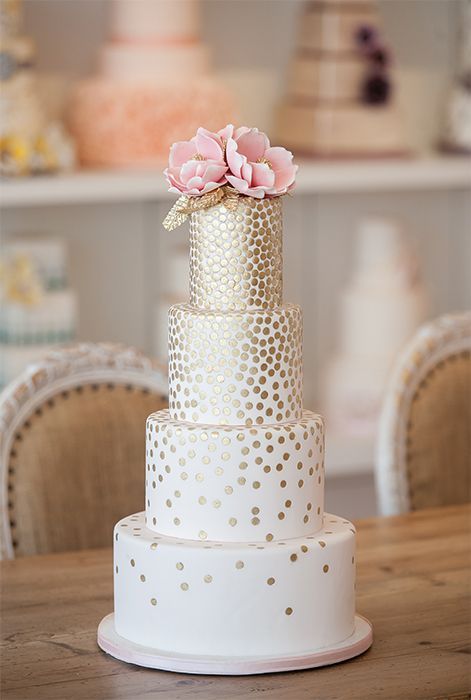 The wavy, rough texture of the frosting on this next cake gives it an organic feel. If you're going for a more causal look, then a textured cake like this one is a great choice for you!  Frosting is a great alternative to the smooth look of fondant…and it tastes good too!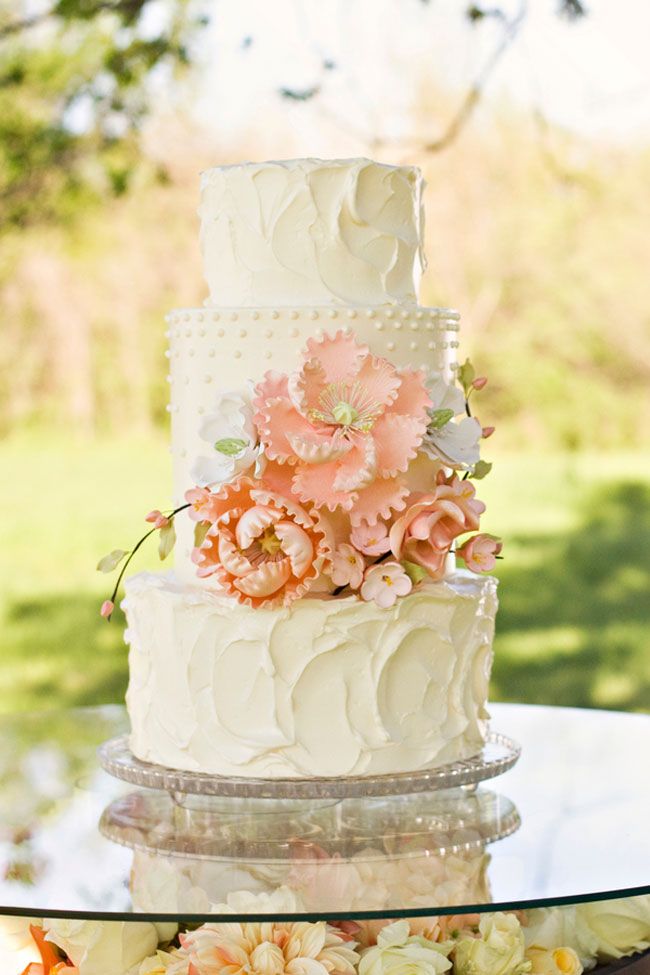 If you're going for something a little more eye-catching, but like the look of a textured cake, it's easy to add details. Ribbon or flowers that fit with your theme will give your cake a personalized touch.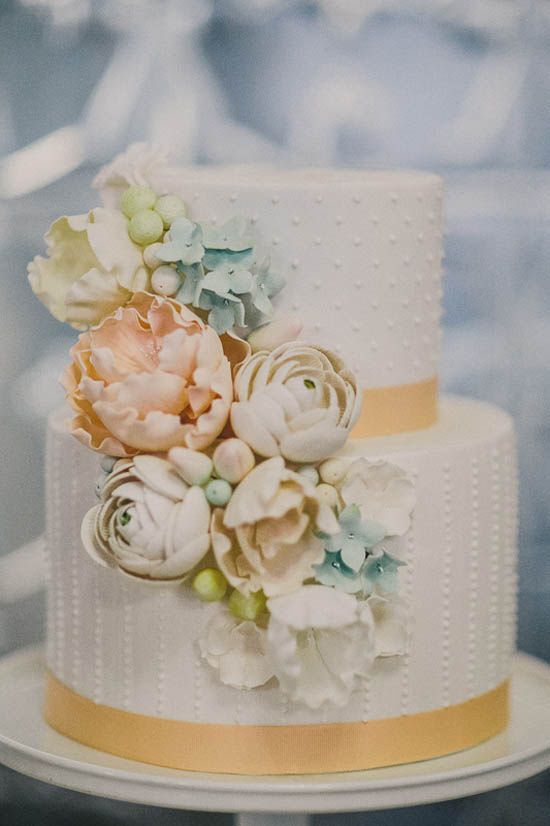 Your wedding cake should reflect your personal taste. Have fun with it! Our last textured cake features four different textures which are all beautiful by themselves, but together make for one outstanding cake! Your guests will be wow'ed by all of the intricate piping details that give this cake an interesting, yet elegant look.