Happy Halloween! And of course, happy Wedding Shoe Wednesday! Today is the one day out of the year that we are all encouraged to dress up, try something new, and pretend to be something different. We thought we would apply this principal to this edition of Wedding Shoe Wednesday.
—
Today we are doing something we almost never do. What better day than today to share our favorite black wedding shoes with you!
—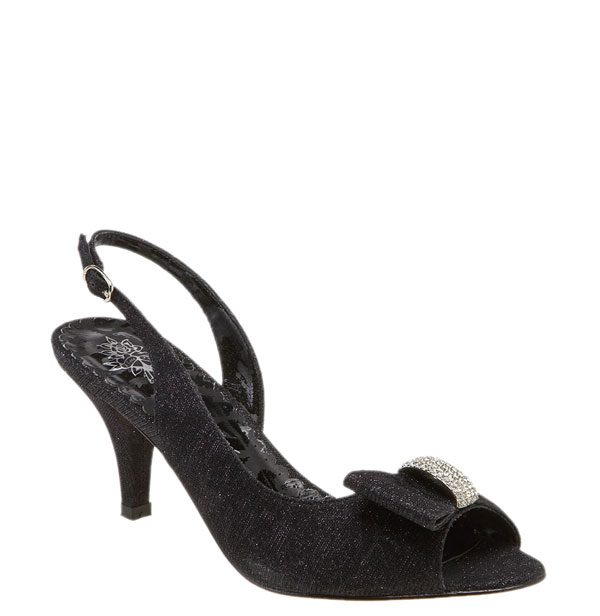 First we have a shimmery slingback from J. Reneé. Available in black or pewter, Dayna has everything we look for in a wedding shoe. From the bow and bling to the sparkle and cutaway side, this edgy yet elegant shoe is sure to become a wedding favorite.
—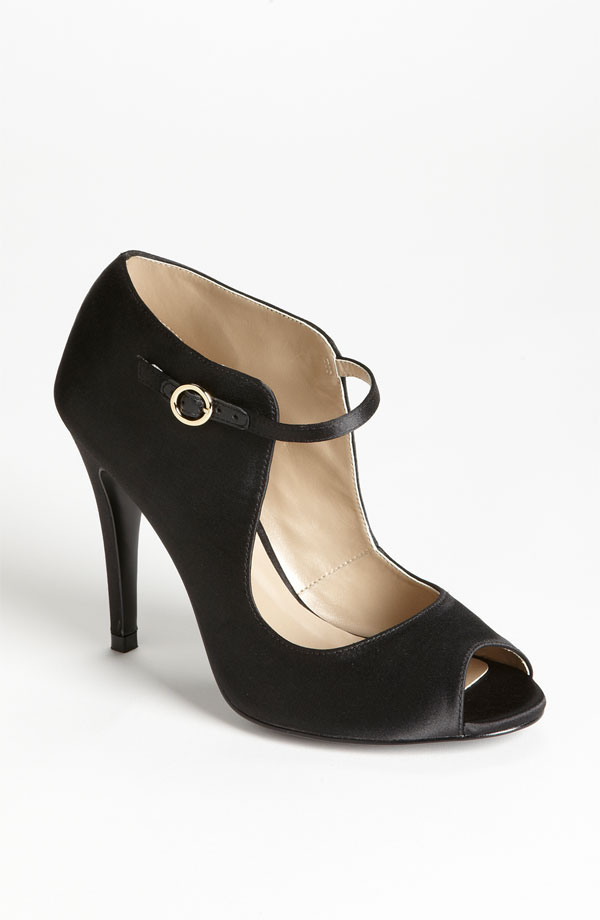 Looking for something simple and sleek? Then look no further than the Charmed Pump from BP. This classy peep toe bootie is the definition of a wedding shoe. With a simple strap and buckle serving as the only bit of detail, Charmed will add to your wedding day look without taking away from the beauty of the dress – or the bride.
—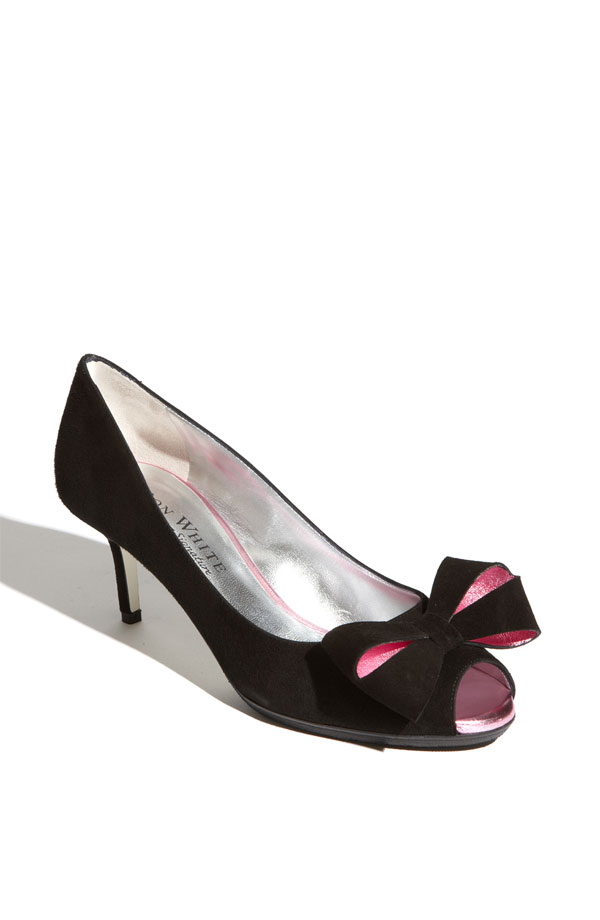 Good things come in 3's, so today we wrap up Wedding Shoe Wednesday with one final pick. If you're looking for a pop of color, we like Robin from Ron White. Another simple shoe, this peep toe pump is topped off with a bow and just a hint of pink. This is a subtle, yet fun way to incorporate color into an otherwise simple shoe.
—
We hope you've enjoyed this edition of Wedding Shoe Wednesday! Now have a Happy Halloween and enjoy a few pieces of candy!