We found this great picture on Pinterest of dressed up TOMS wedges, so wanted to dedicate this edition of Wedding Shoe Wednesday to all the fun styles of TOMS you can wear on your wedding day!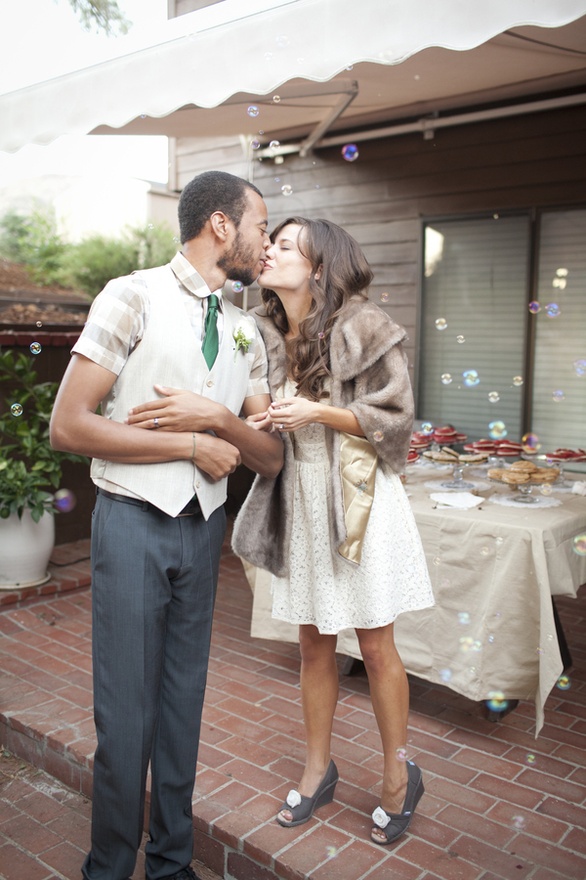 To recreate the look above – we started with TOMS's Canvas Women's Wedges in Ash.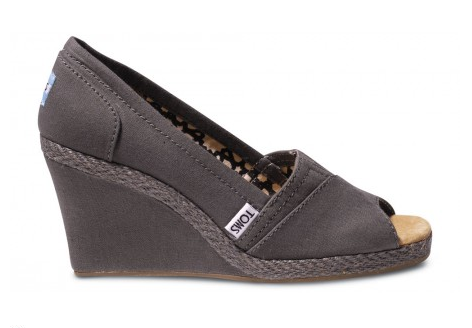 And glammed them up with a fabric flower that we found on Etsy from domesticallyURBAN.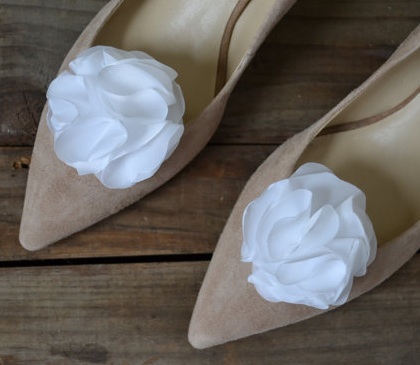 Viola!  Perfect (& comfortable) wedding shoes (will a little bit of philanthropy thrown in for good measure)!
Not sure about wedges?  Here are some of our other fun finds from TOMS.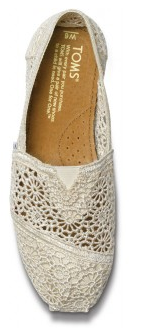 And Isabel Burlap Ballet Flats –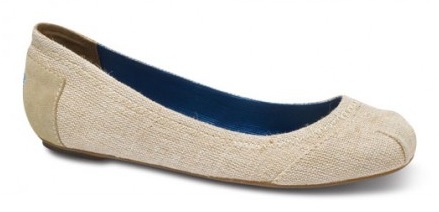 You can find Toms in Omaha at Roots and Wings in Countryside Village, only 5 minutes away from us.